Dr. Mani Kahn Discusses HR 3173 with Lawmakers in Washington, DC
Dr. Mani Kahn Discusses HR 3173 with Lawmakers in Washington, DC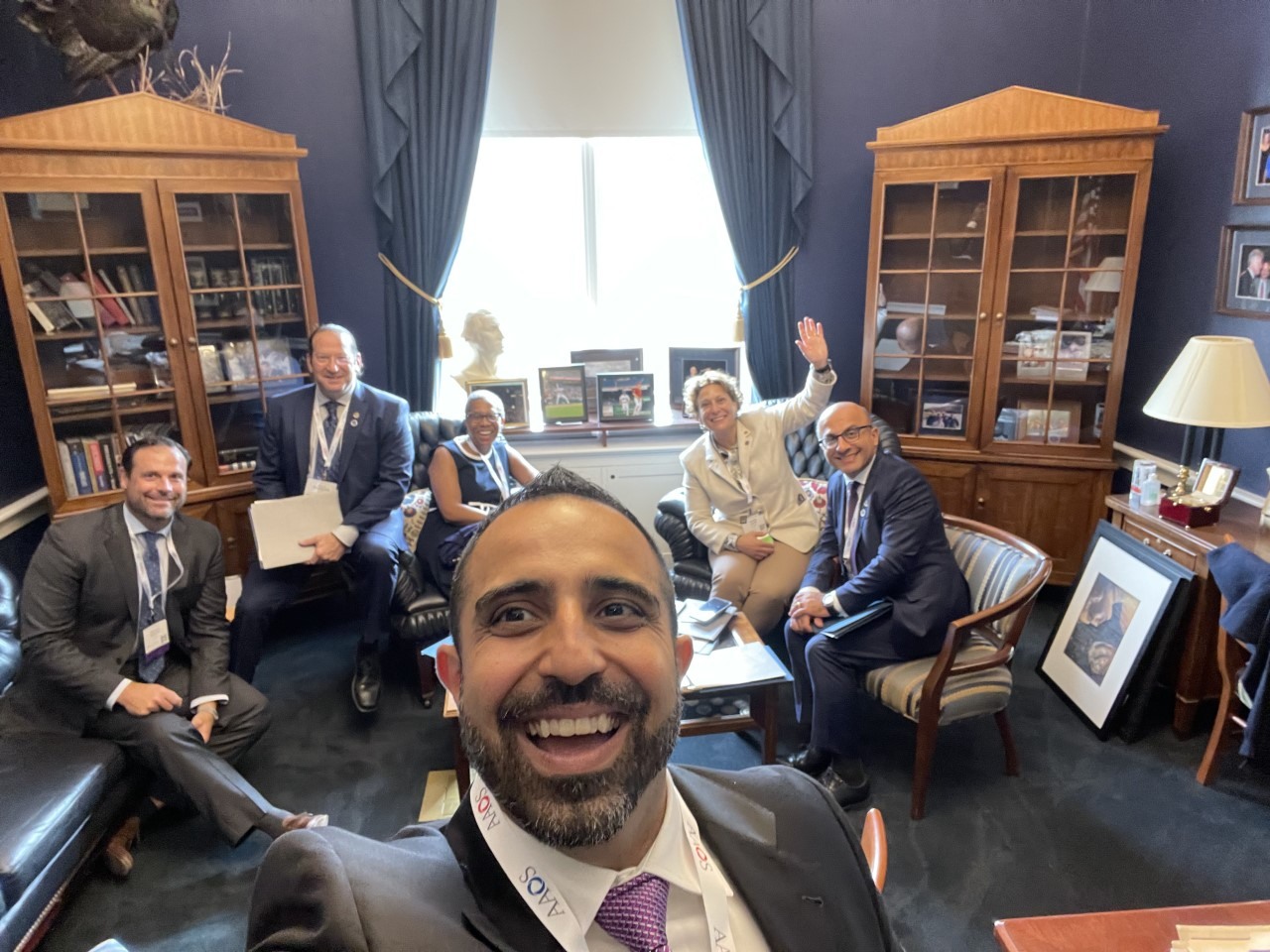 September 21, 2022 —
As a member of the Board of Specialties (BOS) representing the Lengthening and Reconstruction Society (LLRS), Mani Kahn, MD was invited to attend the National Orthopedic Leadership Conference (NOLC) for the American Academy of Orthopaedic Surgeons (AAOS) where he benefitted from fantastic mentorship from leaders in our field.
Dr. Kahn also had the honor of spending time on Capitol Hill discussing important patient issues that affect our most vulnerable patients with the offices of our NY representatives in Congress and the Senate, including Jamaal Bowman, Thomas Suozzi, Adriano Espaillat, Carolyn Maloney, and Chuck Schumer. They discussed important issues such as prior authorization, ensuring access to musculoskeletal care for the elderly and impoverished, and safety for healthcare personnel from workplace violence.
Thanks to the team's efforts HR 3173, the Improving Seniors Timely Access to Care Act, passed by voice vote on the House floor last Wednesday (9/14). Advocacy is an important aspect of caring for patients, and Dr. Kahn says he's learned it does make a difference. He encourages everyone to get involved at the local, state and federal level.